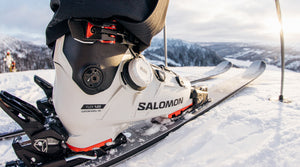 Expert Boot Fitting
Expert Pack Fitting
Expert Boot Fitting
This is the best shopping experience ever. The staff is very welcoming, knowledgeable, friendly and helpful. ... Thank you! 
- J Buxton
Fantastic service on ski boot fitting. Real expertise on that is pretty rare in this country and these guys are the best I've experienced. Highly recommended. 
- J Marris
Best boot fit I've ever had. So many problems through the years with boot fit and these guys ... took all the time I needed to get a pair to actually fit me. Thanks Lockwood's so worth the trip. 
- P Atkins
Excellent store, most knowledgeable and helpful staff you can meet! Well worth a visit! 
- D Houghton
Subscribe to our newsletter
News, promotions, new products and sales. No junk. One-click unsubscribe any time.